Site Director
Staff member
Joined

Aug 8, 2004
Messages

12,233
Reaction score

238
Sometimes our research and investigation for proposed articles can lead nowhere. We consider these "Cold Cases" that have reached a dead end and are subsequently canned as articles. Sometimes, these investigations can hinge on us contacting individuals who may be associated with the subject matter of the article. Some can refuse to speak to us, while others may have signed a legally binding contract that prevents them from disclosing information.
Cold Case #1 surrounds
October Moore
, an actress and voice actress who is perhaps best known as the voice of the female Wii Fit Trainer in the US localization of Nintendo's titles. In 2013, our researchers came across posts from May of 2010 made by Moore's brother on a public forum where he claims that his sister may be the face and voice of an in-development Valve title.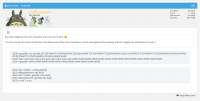 ​
He went on to say that she was legally not allowed to say what game it was, but speculated that she might be in Portal 2 (which had previously been announced just a few short months before his earliest posts) as that was being actively developed at the time.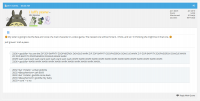 ​
Some further research unearthed that October Moore had had public connections with Valve developers as far back as January of 2010. We reached out to her for comment, but she did not (or could not) respond to our email. Despite our best efforts, we couldn't find out what the project was and the decision came to archive the research.
What role in Portal 2 was she to take, if Portal was even the game? Tell us your thoughts or theories or help us fill in the gaps if you know more on Cold Case #1.